"Her musical voice is "an absolute treasure." 

– Andile Khumalo, Composer
"Mama Bavikile single-handedly inspired a new generation of women umakhweyana bow players all over south Africa."

 
– Sazi Dlamini, Bow Music Foundation Director
It is with heavy hearts that we report that our Arcomusical community has lost another exemplar musician. "MaBhengu" Mama Bavikile Ngema passed away in late August, 2021, due to a cancer that doctors only caught in a late stage.
Born in 1951 in the Nkandla district of KwaZulu-Natal, South Africa, Mama Bavikile became the world's foremost performer of the Nguni (Zulu) umakhweyana and umqangala (umbheleza) musical bows.
She first learned to play by watching and imitating her sisters and cousins. Yet she would eventually take the umakhweyana to an all together different level. Bavikile's unique umakhweyana playing technique extended its melodic range, eliciting a fourth fundamental note from the single-stringed instrument. 
Becoming a prolific composer of new songs for umakhweyana, her acute rhythmic, melodic and contrapuntal sensibility lent a palpable, youthful vibrancy to her original compositions as well as her interpretations of traditional Nguni repertoires.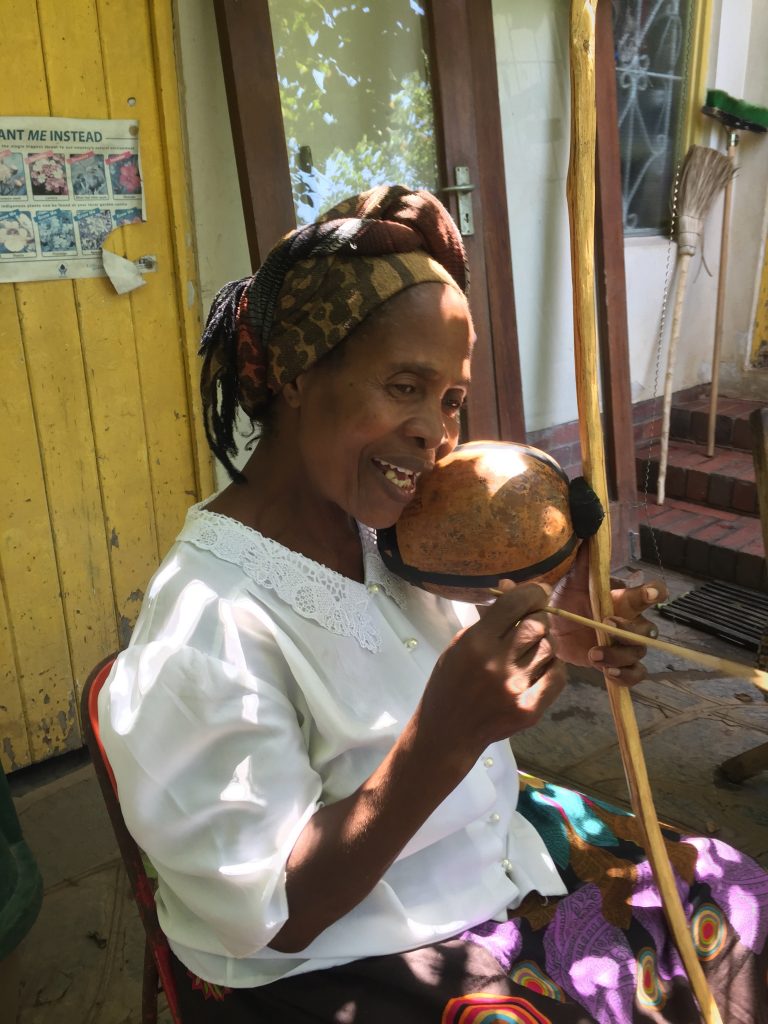 Mama Bavikile Ngema, the most incredible umakhweyana player I know, Durban, South Africa.
Listen to Arcomusical Artistic Director offer an eulogy for Mama Bavikile, upon news of her passing.
Bow Music Foundation Director Sazi Dlamini was kind enough to translate and deliver Arcomusical's eulogy for Ma'Bhengu at the service.