Want to make a donation to Transformation Through Rhythm?
You are in the right place!
---
Donations made to Arcomusical NFP serve to support the organization's multiple regional, national, and international initiatives:
---
TRANSFORMATION THROUGH RHYTHM: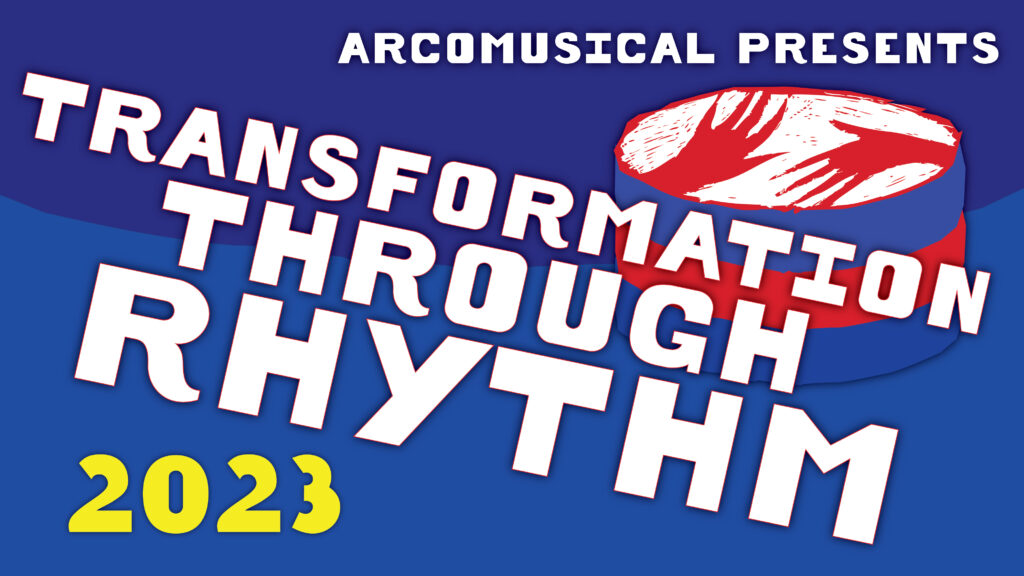 Arcomusical cordially invites the DeKalb community to attend Transformation Through Rhythm, the annual percussion performance event that is drumming for a good cause sponsored in part by Northern Illinois Hospice! Held at the DeKalb High School auditorium on Sunday afternoon February 19th at 3PM, featured musicians include the Harambee Ensemble, the DeKalb High School Percussion Ensemble, the Northern Illinois University Percussion Ensemble, and Arcomusical. All donations received will benefit the almost 140 non-profit organizations based in and/or serving DeKalb County who participate in the DeKalb County Nonprofit Partnership's annual Give DeKalb County event, this year celebrating its 10th Anniversary. Donations will be collected digitally and in person at the concert. No ticket is needed to attend the event.
---
SOLIDARITY DECEMBER: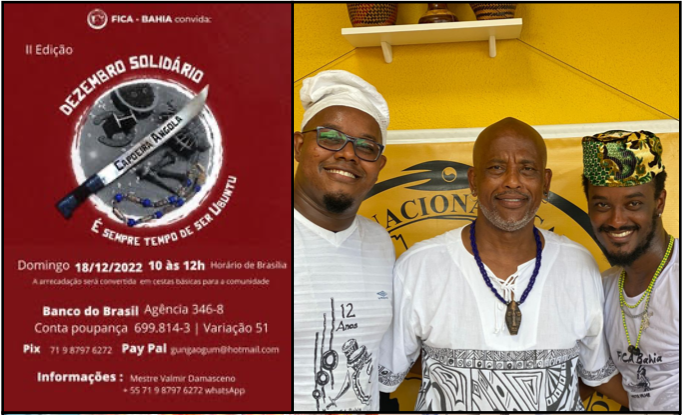 Each December at our annual DeKalb Public Library Holiday Concert, Arcomusical collects donations to assist our brothers and sisters in need in the Afro-Brazilian community in Salvador, Bahia, Brazil. We are proud to partner with our friends at the International Foundation of Capoeira Angola to help them help others by creating and delivering food baskets to folks in need.
---
ARCOMUSICAL IS GRATEFUL TO OUR COMMUNITY OF DONORS!
$2000+
Chamber Music America
DeKalb County Community Foundation Farny R. Wurlitzer Foundation Fund
Illinois Arts Council Agency
Augusta Read Thomas & Bernard Rands Trust
$1000-1999

$500-999
Rockford Area Arts Council Community Arts Access Grant
$200-499
Gregory Beyer
Robert and Marti Beyer
Carmeda Gregory
Martha & Dick Seaton
DeKalb County Non-profit Partnership Micro Grant
$1-$199
Yuko Asada
Taylor Atkins
Christopher Beyer & Erin Kreutz
Ben & Val Bingle
Ryan Braswell
Douglass Bratt
Sean Connors
Jodeen Coulter
A. C. Darbo
Nathan Daughtrey
Elizabeth Denius
Chris Di Bernardo
Catina DeLuna
Robert Dillon
Jackie DiNatale
Daniel Eastwood
David Eastwood
Susan Eastwood
James Eastwood
Robin Eastwood
---