Arcomusical believes that music is for everyone!
To request disability-related accommodations, please contact us as early as possible. 
EMAIL: info@arcomusical.com   |   PHONE: 646.286.0332
Advance notice is appreciated.

Projeto Arcomusical performs Matt Ulery's "Émigré and Exile" at DeKalb High School and NIU's New Music Festival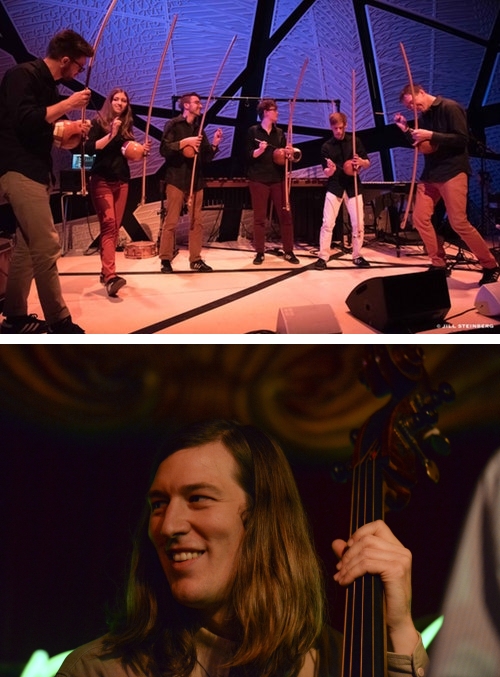 Projeto Arcomusical starts the day by giving a clinic at DeKalb High School, including a performance of Matt Ulery's Émigré and Exile. The ensemble will then perform the work again in the evening at Northern Illinois University as part of the NIU New Music Festival.
Projeto Arcomusical performs Matt Ulery's "Émigré and Exile" at DeKalb High School and NIU's New Music Festival