Arcomusical believes that music is for everyone!
To request disability-related accommodations, please contact us as early as possible. 
EMAIL: info@arcomusical.com   |   PHONE: 646.286.0332
Advance notice is appreciated.

Arcomusical Celebrates the Coming of Summer @ DeKalb Public Library!
May 23, 2020 @ 6:30 pm

-

8:30 pm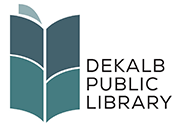 With just under one month until summer's return, Arcomusical performs a concert reflecting our patient countdown to summer! To mark the count, the group will couple an additive set of works – solo, duo, trio, quartet, quintet, sextet, and a few arrangements of popular tunes that celebrate the return of spring and summer.
Playing exclusively on the Afro-Brazilian instrument called the berimbau, Projeto Arcomusical's performances provide a unique and family-friendly experience. After the performance, children of all ages are invited to hold and perform on the group's unique instruments. Projeto Arcomusical's music is fresh, playful, rhythmic, colorful, and soulful. The ensemble's level of concentration, communication, and joy of chamber music performance is palpable. Moreover, Arcomusical's music making is grounded in and guided by the berimbau's deep roots in Africa and Brazil.
In March 2019, Projeto Arcomusical released its second album, "Spinning in the Wheel." Already the group is preparing for its third album project with "Emigre and Exile," a wonderful 30-minute, six-movement work by Chicago-based jazz bassist and composer Matt Ulery. The creation of Emigre and Exile is supported in part by the generosity of the Rockford Area Arts Council. Arcomusical will perform Emigre and Exile as well as a collection of creative holiday arrangements just in time for the season. Come to the library and celebrate the season with family and friends!
This concert is entirely free and open to all! No registration is required. Light refreshments will be provided while supplies last.
DeKalb Public Library